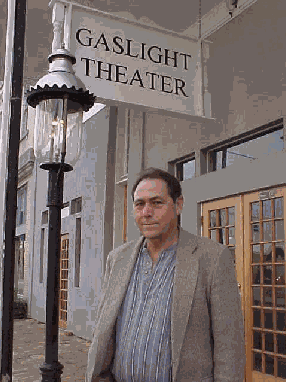 The Gaslight Theatre in Sistersville is
being restored as a historical and
community resource. Chief Logan
was recently presented to the public
there. Despite a busy activity schedule, the audience was quite good and very attentive and inquistive. On these pages
are some images from that performance.
Hope you enjoy them!